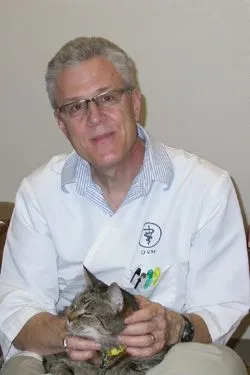 Dr. James E. Hughes
Dr. James E. Hughes graduated in 1979 from the University of Georgia College of Veterinary Medicine. His experience is widely varied; he has worked for the Center For Disease Control, as an intern during college at the Riverbanks Zoo in South Carolina, as a large and small animal practitioner in Florida and has been the sole veterinarian at All Creatures Animal Clinic since 1986. He is a member of the American Veterinary Medical Association, Florida Veterinary Medical Association, the American Veterinary Dental Society and the Association of Small Exotic Mammal Veterinarians.
---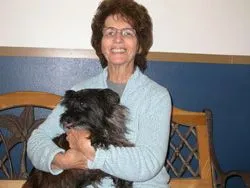 Sheila Drake
Our Consultant / Liason, Sheila has been with our practice since February 1986. She was very active locally with Project Pup taking her dogs to nursing homes, earning a community award for this service. Presently, she is the President of the Four Corners Animal League of Taos, New Mexico.
---
Debra Turner
Originally from Michigan, Debra, our Office Manager who also works at our reception desk, currently lives in Pasco County with her husband of 30 years. She has four grown children and three grandchildren. Her family of rescued pets includes two dogs, four cats, two macaws and a Sulcata tortoise named Coach. She has worked in veterinary hospitals for 24 years and been with us for fifteen years.
---
Jabuchi
Jabuchi, our Office Tortoise, has been a fixture for several years. In 2011, she couldn't eat, poop or walk. Dr. Hughes performed abdominal surgery on her, allowing her to eat and pass stool again, but her legs couldn't function. Through physical therapy, her rear legs have regained some function and, recently, her front legs have begun to move again. She serves as a greeter to pets and clients alike.
---
Winston and Thomas
Important members of our staff include our Office Cats. Senior Office Cat Winston (foreground) was selected from a pool of over a dozen potential candidates at the Humane Society of Pinellas County in 2008. Office Cat Thomas (background) was brought in as a patient and stayed on as staff. Their jobs include greeting, comforting nervous patients and owners. (Thomas has recently retired)
Bob
Junior Office Cat Bob was recently discovered occupying a chair outside Laugerhaus Pub. He now occupies a softer chair in Dr. Hughes' office, where he spends pretty much his entire day and night. He accepts attention from anyone at anytime.
---
Sharon Hufford
Sharon recently moved to Florida from N.E. Pennsylvania. Her family adopted 2 rescue dogs ( Lily and Shelby ). She enjoys spending time at the beach and reading. Sharon is a hardworking asset to the reception team and she looks forward to helping our family's and their furry friends.

---